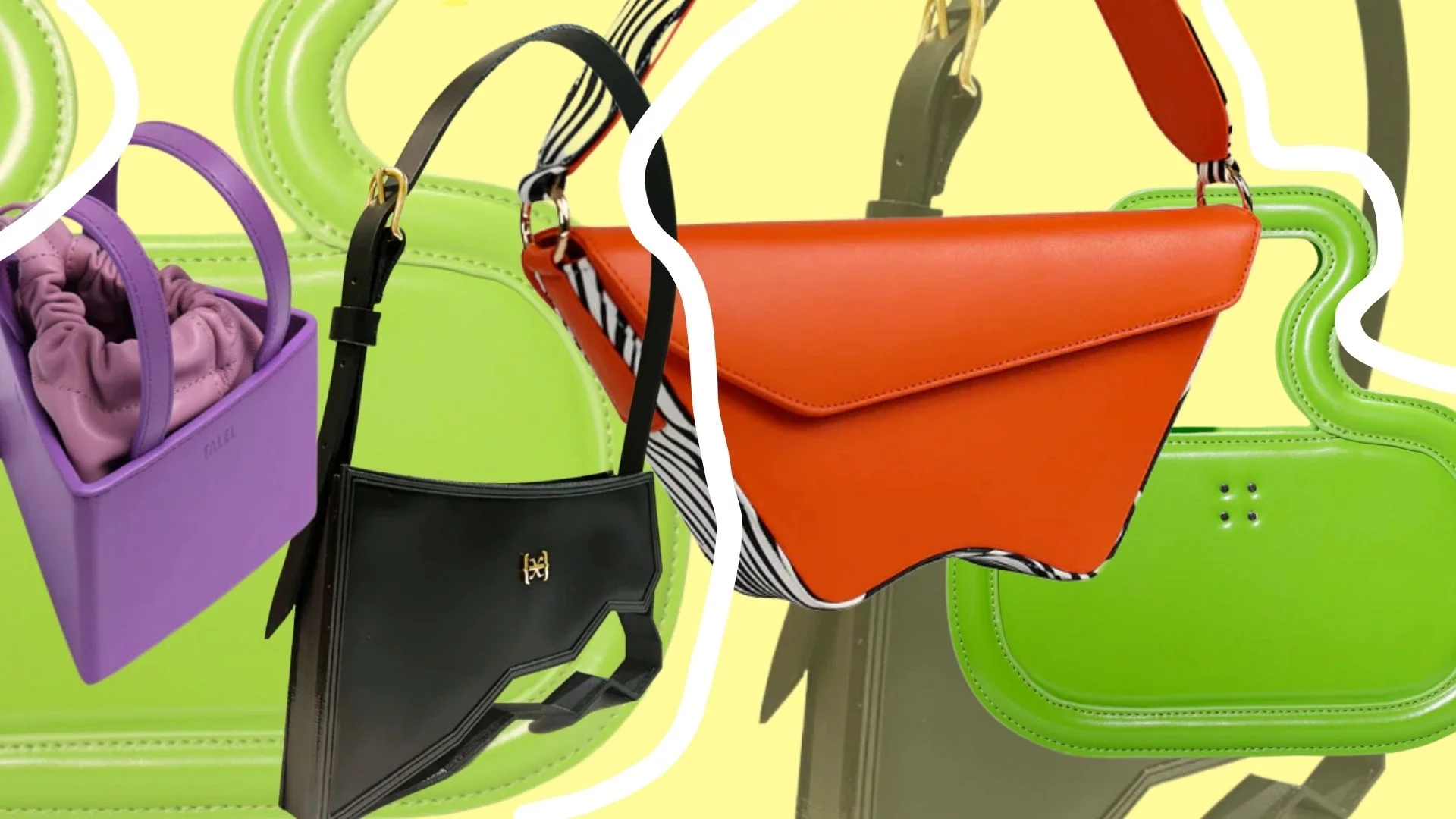 We celebrate the difference
4 uniquely designed bags you must have
3 min read — Aug 23, 2023
Fashion isn't just about clothes; it's a canvas of creativity, a fusion of art and design that speaks volumes without saying a word.
Today we dive right into the world of four visionary brands unveiling bags that transcend function and become wearable masterpieces.
We're about to embark on a chic adventure that's rewriting the rules and setting the fashion scene ablaze. From the heart of the Mediterranean to the vibrant spirit of North Africa, here are our recommended must-have bags of the season.
Stepping into the captivating world of Ilyes Ouali, a visionary whose roots stretch from Algeria to the heart of London's vibrant fashion scene. A maestro of blending haute couture and street style, Ouali's brand crosses borders, weaving together Arabian culture and Western chic with unparalleled finesse. At the heart of his collection lies the exquisite Silhouette Bag – a harmonious fusion of human form and architectural design. Each bag is more than an accessory; it's an organic sculpture, meticulously crafted to celebrate the allure of the human body. We carefully selected The Silhouette Bag as our coup de coeur product from Ilyes' collection due to its creation journey.
A journey where contemporary innovation is mixed with tradition. Giving out a testament of Ouali's profound connection to his heritage and pursuit of modernity.
This bag elevates every outfit, giving it a touch of artistry and cultural fusion – It's the literal invitation to own a piece of Ouali's enchanting designs.
Moving on to the Land of Pharaohs, Egypt, we give you the latest brand that has been igniting empowerment and inspiration through its crafted bags.
Aliel –Leila spelled backward. This Egyptian designer's bags are created with the full commitment to celebrating originality, individuality, equality, and freedom. When you're carrying one of her bags, you're carrying a piece of Leila's creative spirit.
Making her "Nadira bag" an everyday upgrade, skillfully brought to life from the finest vegan leather.
And let's not overlook the impact – Aliel's bags have been spotted on A-listers like Kylie Jenner and Adriana Lima. Talk about making waves!
Therefore, hurry up let this bag be your passport to a world where style and statement unite.
Our bag selection is not over yet from Egypt we travel to Paris. Where we meet the Moroccan visionary Leila Roukni, behind the brand Talel Paris, which is, all about defying conventions. This particular brand captivates with its focus on sustainable production and unconventional shapes.
The triangle bag, a Talel Paris icon, is designed in Paris and made in Italy, promising quality and versatility in three sizes. With a commitment to ethical fashion and genderless designs, Talel Paris adds an edge to every outfit, making a statement of boldness and creativity.
Last but not least, we have the visionary force herself, Laura Deweilde, who is propelling INCXNNUE into the forefront of fashion innovation. Picture a world where technology and tradition intertwine. The PRYSME WAND bag is the epitome of this boundary-pushing ethos, encapsulating the brand's bold and avant-garde vision. This daring creation forges a remarkable symbiosis between cutting-edge technological artistry and timeless traditional materials. Elegance and audacity converge in the PRYSME WAND bag, seamlessly uniting calf leather sourced primarily from dormant luxury house stocks with a 3D-printed structure crafted from oyster shell powder and a biodegradable polymer.
It all showcases Laura's dedication to redefining the boundaries of fashion. The bag's versatile design features a leather handle with an adjustable collar, enabling it to be carried both by hand and on the shoulder.
In fact, what sets the PRYSME WAND bag apart is not only its exceptional design but also its production process. Each creation undergoes a fully 3D-printed journey, culminating in an expert assembly by hand in the INCXNNUE LAB situated in France.
From the charm of Algerian heritage to the boldness of Egyptian inspiration and the interplay of art and technology, these bags are more than accessories; they're statements of individuality, sustainability, and the unbreakable spirit of innovation.