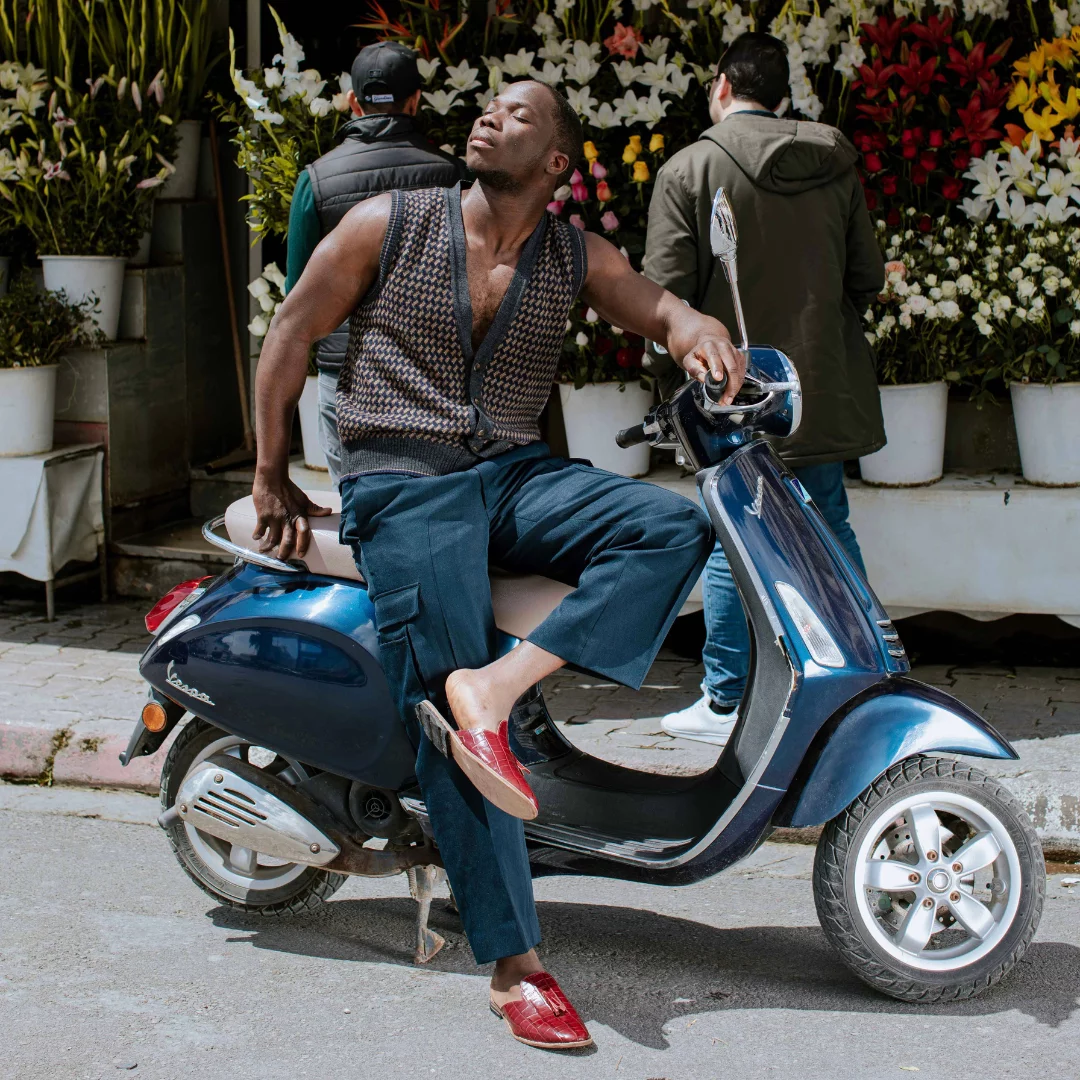 We celebrate the difference
4 innovative Tunisian leather brands you need to discover
2 min read — Oct 06, 2023
The fashion industry is known for its innovative and creative designs, but it has also been notorious for its environmental impact. In recent years, however, there has been a shift in the industry towards adopting eco-friendly materials and sustainable practices.
One of the most significant developments in this shift is the adoption of sustainable leather.
AWA, SAMCH, QUARK, and POINT SELLIER are a quartet of Tunisian leather brands that encourage this shift and promote the development of new leather materials and production processes that are more eco-friendly.
AWA: Where Tradition Meets Innovation
AWA is a Tunisian brand of high-quality leather goods and accessories that seamlessly blends the architect's passions with the vernacular craftsmanship of artisans. All whilst showcasing its linear, innovative architectural heritage in its designs. It also reflects the spirit of Mediterranean art. In fact, if you take a closer look at the stitching used in its products, you'll realize the adaptation of old Tunisian stitching techniques. All serve as a testament to the brand's dedication to tradition and innovation. The brand is also branching out towards a more sustainable approach through its latest Spring/Summer collection which has been showcased at the Palais Brongniart from 28 September to 1 October for the women's collections edition of Tranoï.
SAMCH: Crafting Eco-Conscious Babouches, One Step at a Time
SAMCH, is an emerging Leather babouche brand founded by Omar Bouhafa.
Introducing a smart implementation of several eco-friendly initiatives, such as using sustainable leather and upcycling the outsoles using tires that end up in landfills. It also proposes value and ethical consumption to its clients as it creates flexible and lightweight babouches that embody an eco-conscious ethos.
Quark: Crafting Sustainable Products from Recycled Fish Leather
Quark, is an up-and-coming sustainable leather-based brand. Specializing in creating recycled fish leather products.
The brand's unique approach involves a careful sourcing of fish skins from local fishmongers in Sfax accustomed to the founder Maher Sellamy. In short, Quark's positive impact on the environment is manifested through the skillful craftsmanship incorporated into its products; a range of timeless leather goods, from bags to accessories, setting a new standard for innovation with a Mediterranean twist.
Point Sellier Vegan Leather Creations: Bridging Cultures Through Leather
Point Sellier is a saddle stitch leather brand. It's a stitch characterized by an inclined point and a small space between each point.
This brand blends tradition with innovation to craft sustainable leather products. Its commitment to genuine materials is unwavering. In fact, its secret weapon is Cactus Leather –eco-conscious, devoid of harmful chemicals, and created with a minimal environmental footprint.
Also, its materials reflect its dedication to quality and authenticity. That is why it is being supported by multiple high-end certifications and labels such as USDA Organic and Dakks.