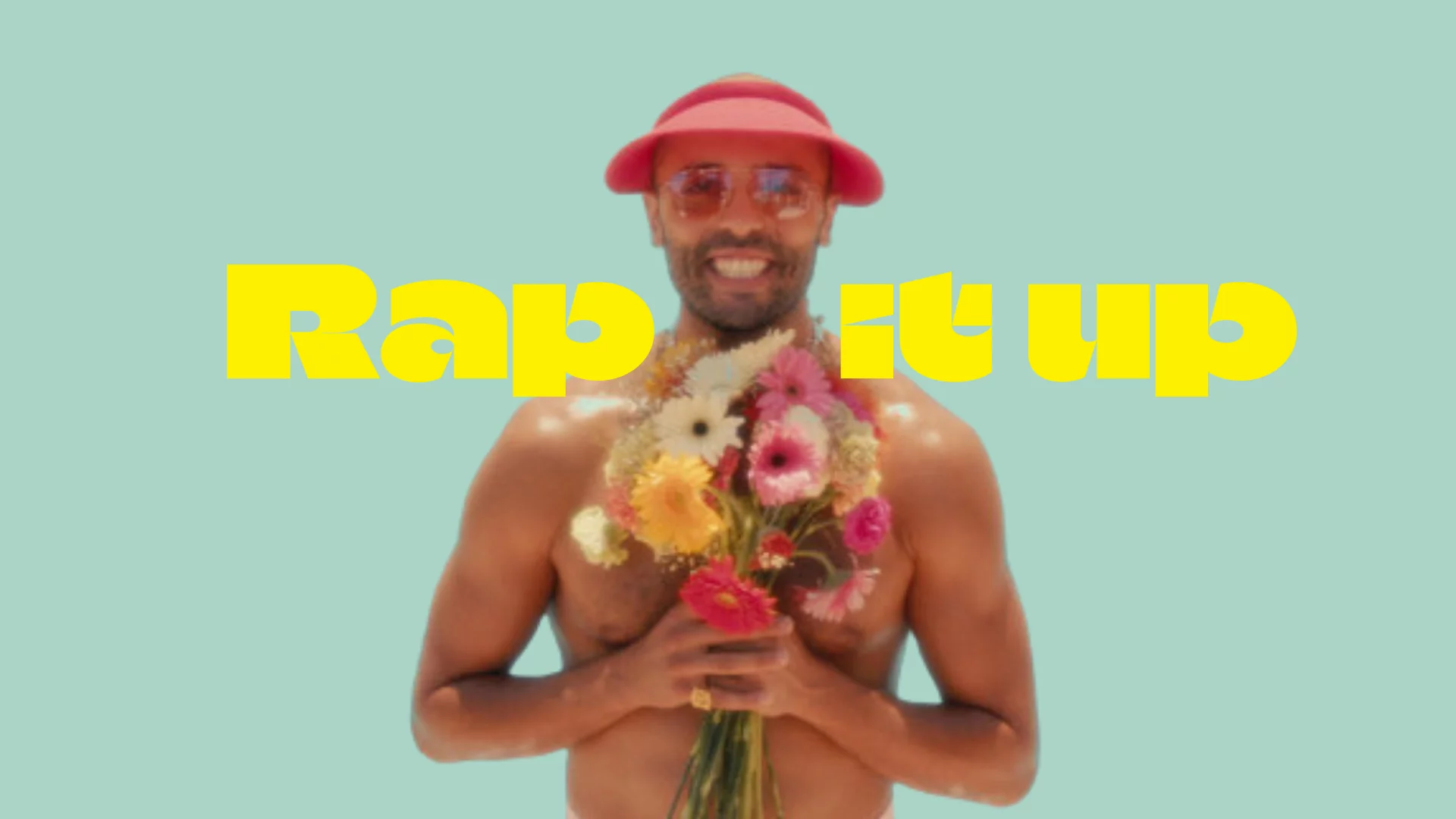 We celebrate the difference
Rap it up : 5 rappers shaping the Tunisian Fashion scene
3 min read — Sep 26, 2023
Hey, maft readers!
In the vibrant streets of Tunisia, where music and fashion intertwine, a new wave of rappers is emerging, not just as musical artists but as fashion trendsetters.
We often visualize rappers' lyrical artistry, the beats that get us moving, and the stories they tell. But there's another equally compelling dimension – their fashion statements.
We've always had our finger on the pulse of what's hot, and right now, these five rappers are setting the fashion scene aflame.
Dive in as we spotlight the rappers dropping beats and setting the style tempo.
Katybon | Ktyb
Katybon's fashion journey is a captivating blend of streetwear, sportswear, and cultural homage. His collaborations, like the one with 4lfa, are rich with brands such as Nike, showcasing a penchant for sportswear and bling, a nod to hip-hop culture. Styled by Ines Germain, His music videos frequently spotlight diverse brands, in MANNENI and MESTWI, his latest songs, featured brands like Born in Exile and Tamarzizt. In contrast, his recent modelling for streetwear brands Teletext and Fichier Caché further enhances his fashion influence.
Off the stage, Katybon's social media showcases a vast sneaker collection, signature boxer and basketball shorts outfits, and a penchant for accessories like bucket hats and scarves. His recent concert, "Ktyb's House", in which maft was present, saw him in an all-black ensemble, a testament to his evolving style. From hoodies and jackets to his iconic sportswear, Katybon's fashion choices resonate deeply with fans, reflecting his artistic flair and roots.
KTYB x Don Pac - MESTWI
4lfa
This artist effortlessly blends sportswear with a hint of elegance. You'll often spot him in athletic gear, but he's no stranger to donning a casual shirt, striking the perfect balance between laid-back and dapper. Dive into his "Sober Soul" music video, and you'll see him rocking a North African shirt, all while flaunting that unmistakable Nike vibe.
But 4lfa isn't just about wearing fashion; he's shaping it. With his streetwear brand, Rashma Creations, he's putting his stamp on the fashion scene. It's clear: whether through his tunes or threads, 4lfa is a force to be reckoned with, representing the best Mediterranean style and sound.
4LFA x Gal3y - Sober Soul
Dhalma
Dhalma, is making waves in the Tunisian rap scene with his unique blend of lyrics and captivating beats. His style, both musically and fashion-wise, stands out. Sponsored by Celio, a renowned men's clothing brand, Dhalma's fashion sense leans towards minimalist and trendy men's fashion.
Whether it's in his music videos or public appearances, Dhalma's attire often reflects a blend of streetwear with a touch of sophistication, always sporting a white shirt and colorful pants or representing Celio.
Dhalma - Nasseya l نسّاية (Official Music Video)
Sanfara
Sanfara is no stranger to the Tunisian rap arena. Known for his raw lyrics and edgy beats, he has carved a niche for himself in the music world. But it's not just his music that grabs attention; Sanfara's fashion choices are equally interesting. Frequently seen wearing streetwear combined with luxury brands, his style is a testament to the modern-day rapper's blend of grit and glamour.
Sanfara showcased his entrepreneurial spirit in 2019 by launching Smurfit, his own streetwear clothing line, in collaboration with 5i Company. The brand showcases soft tones and minimalist designs that give a casual chic look. Limited edition pieces are available online and at the trendy EDDOKEN store in La Marsa.
Sanfara - J.F.K (Clip Officiel)
Stou
Stou is making a mark in the Tunisian music scene with his fresh tracks and distinct style. Recently modeling for Maison Zerzeri and Tunisian brands like Fichier Caché, he represents streetwear meets swag. His love for hip-hop is evident in his jean jackets, oversized rings, and collaborations with brands like Bey and Bey. With colorful retro sunglasses, Nike sneakers, and a recent trio of music videos with creative themes, Stou is a rising star in music to watch out for.
Stou - Buy or Bye (Official Music Video)
To W'rap it up, these rappers are not just dominating the music charts but are also setting fashion trends. Their unique styles and vast influence position them as trendsetters in the Tunisian fashion scene. we're excited to see how they continue to shape the fashion narrative in the coming years.