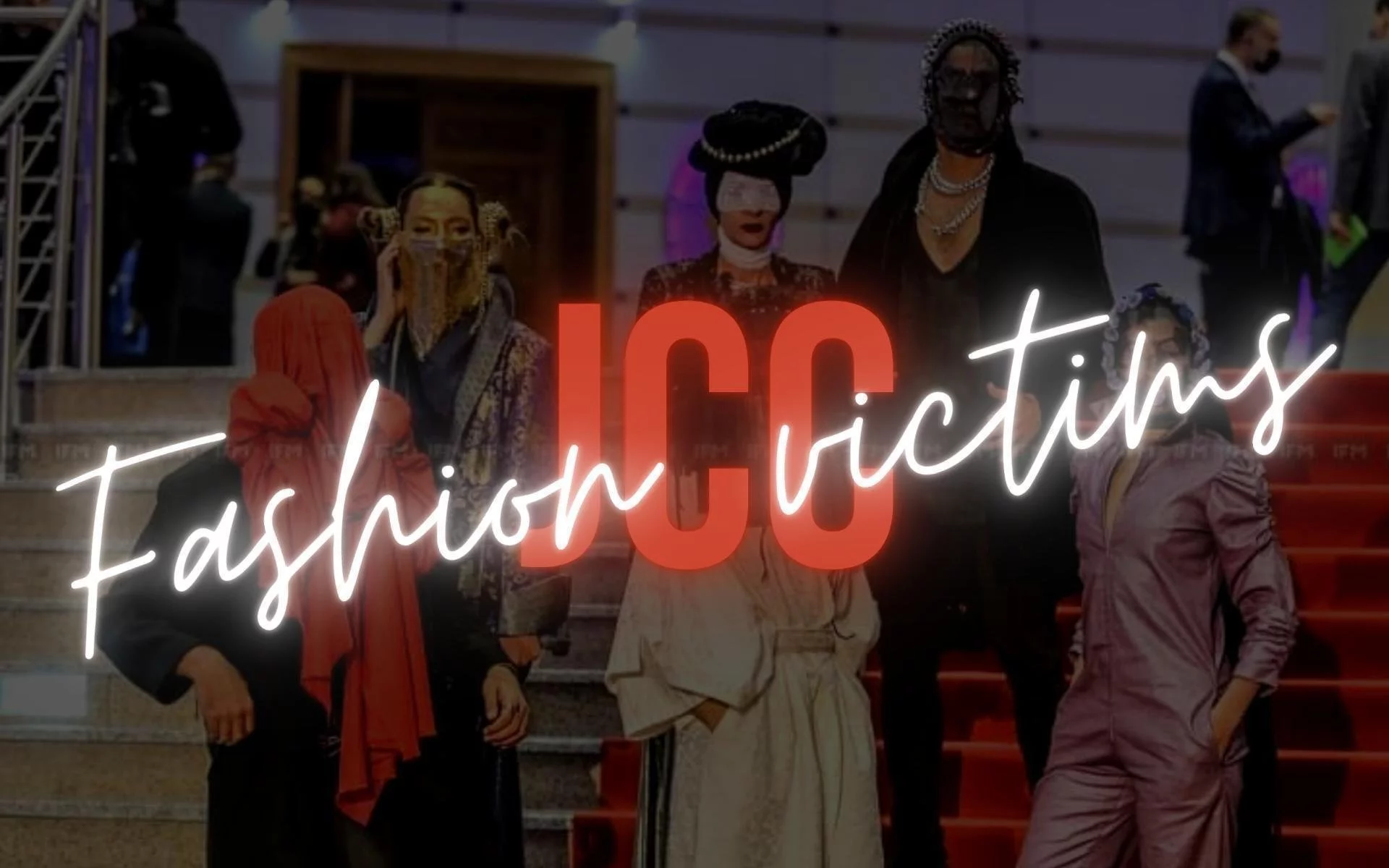 We celebrate the difference
JCC Fashion Victims
4 min read — Dec 20, 2020
Dear MAFT readers, it is that time of the year again, and NO, I am not talking about winter break or Christmas. Unfortunately, I am talking about the red carpet looks from the 2020 Carthage Film Festival in Tunisia. The film festival, which was created in 1966, takes place annually in Tunis. It is considered the oldest African film festival to date. The festival's opening and closing are also the biggest nights for fashion in Tunisia. However, the red carpet looks from the opening were mmm something quite interesting, and that's the nicest thing I can say. Every MENA region film or theater festival is infamous for its red carpet looks. When we think that their outfits cannot get any worse, somehow they find a way to prove us wrong.
The red carpet has its rules and etiquette, and they should be respected. I am not talking about the sexist dress code where women have to wear gowns and cocktail dresses. As well as the inherent expectations that dictate the exact amount of femininity and sexuality women ought to put on display. Meanwhile, the opposite sex gets one pass after the other for sticking to basic effortless traditions: boring black tuxedos. I am talking about elegance and simplicity.
According to David Wolfe, fashion trend-watcher for Doneger Group retail consultants "The red carpet is now the most influential fashion show in the world. Forget the runways of Paris or New York. Now the entire fashion industry is focused on what celebrities are wearing.'' We do understand that it can be stressful and tricky to choose an outfit that will go down in history, but going for a simple and chic look is not that hard.
Every year, actors and actresses travel to Tunis from all around the world, mostly from the MENA region, for recognition and their love for cinema. While some choose to shine (almost none), others fail miserably and draw our attention for all of the wrong reasons. The unfashionable red carpet moments we have witnessed are due to other reasons than the "styleless" taste of the guests. The staging and the photographers made it worse. The lighting was terrible and the quality of the pictures was very low. The pictures looked like they have been taken by a toddler with a flip phone.
Here are the most gut-wrenching looks for the opening night.
I apologize in advance for these disturbing pictures:
Disclaimer: We have nothing against the Carthage Film Festival, nor the people wearing those looks. This is just a fashion review and it is a part of our duty as fashion journalists to share our personal opinion. We are not promoting cyberbullying. We are just criticizing their fashion choices.
WE DO NOT ENCOURAGE ANY TYPE OF HATE OR ANY TYPE OF BODY SHAMING.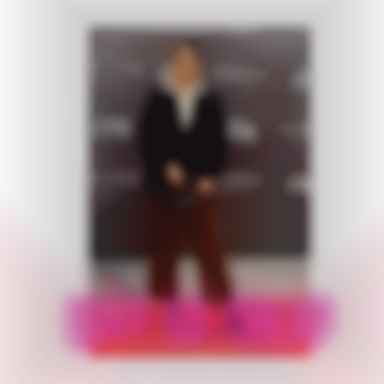 1. The first look is worn by Ahmed Taya, a TikTok star and the owner of the Taya jeans brand. It is delightful to see men celebrating their femininity, and expressing their own personal style. It takes a lot of courage to break the fashion gender norms, especially in the Arab world. I admire the idea he was going for, but sadly he failed the execution. This outfit looks like it was thrifted, and I don't mean that in a good way.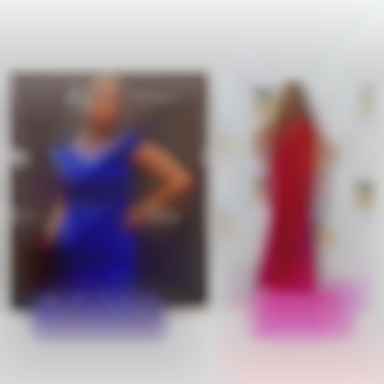 2. I love how she embraced and showed off her curves. However, I wish she did it the right way. You don't have to be a size 0 or wear a designer dress to look good. You need to dress according to your body type and shape and that's how Hollywood stars rock almost every red carpet look. The dress is a hard pass from us. The neckline is outmoded and the fabric looked cheap. Also, the color washed her out, and it didn't match her skin tone or her hair color. Her look seemed very uncomfortable.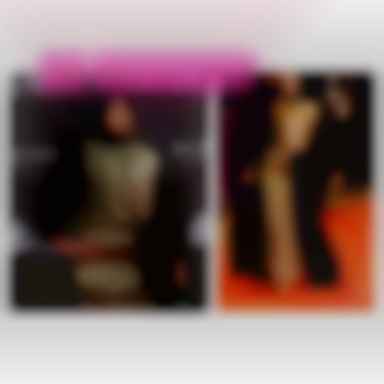 3. Hey Google how can I unsee a picture, please? The worst part about this look is that the woman wearing it is a fashion designer. Nothing feels right looking at this outfit. The cut, the fabric, the design, the head accessory miss all the marks.
4. She's wearing a hoodie jacket with a tacky goth dress for a red carpet event. WE ARE CONFUSED.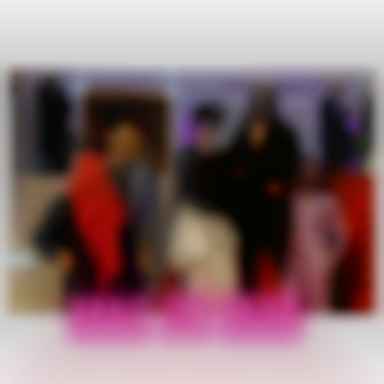 5. When actors and actresses wear unusual outfits on the red carpet it's usually to convey a message or to address an important issue. That's what this group of artists was going for. They belong to the "Angry Artists' Ministry" ( Mac) and they wanted to raise awareness on the negative impact of this health crisis on artists.
Although their message was noble, the execution was terrifying. They looked like the cheap version of the2019 MET GALAred carpet looks. But, Something interesting caught our attention; it's like we're having a deja vu moment. The whole mask vibe reminds us a lot of the work of the Moroccan designer Artsi Ifrach, founder of MAISON ARTC MOROCCO. Coincidence? Maybe...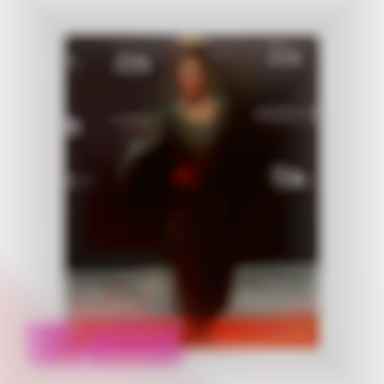 6. All I can think about is Afef Jnifen yelling "Brutto, Brutto, Brutto".
Look, we get it! she was trying to be fashion forward but this look ended up being a fashion blunder. From the puffy sleeves to the unnecessary leather gloves it's an uncomfortable-looking outfit.
7. We have seen Meriam Ben Moulehom wear her fair share of red carpet blunders but this one tops them all. The over the top sparkly dress matched with a cool tone pale lipstick was not her best choice.
The closing ceremony for this festival will be next week, do you think we'll see more of this?
Hopefully not. JCC red carpet is in desperate need of divas like Hend Sabri or Dorra Zarrouk to make an appearance. Now, if you'll excuse me, I am going to bleach my eyes.