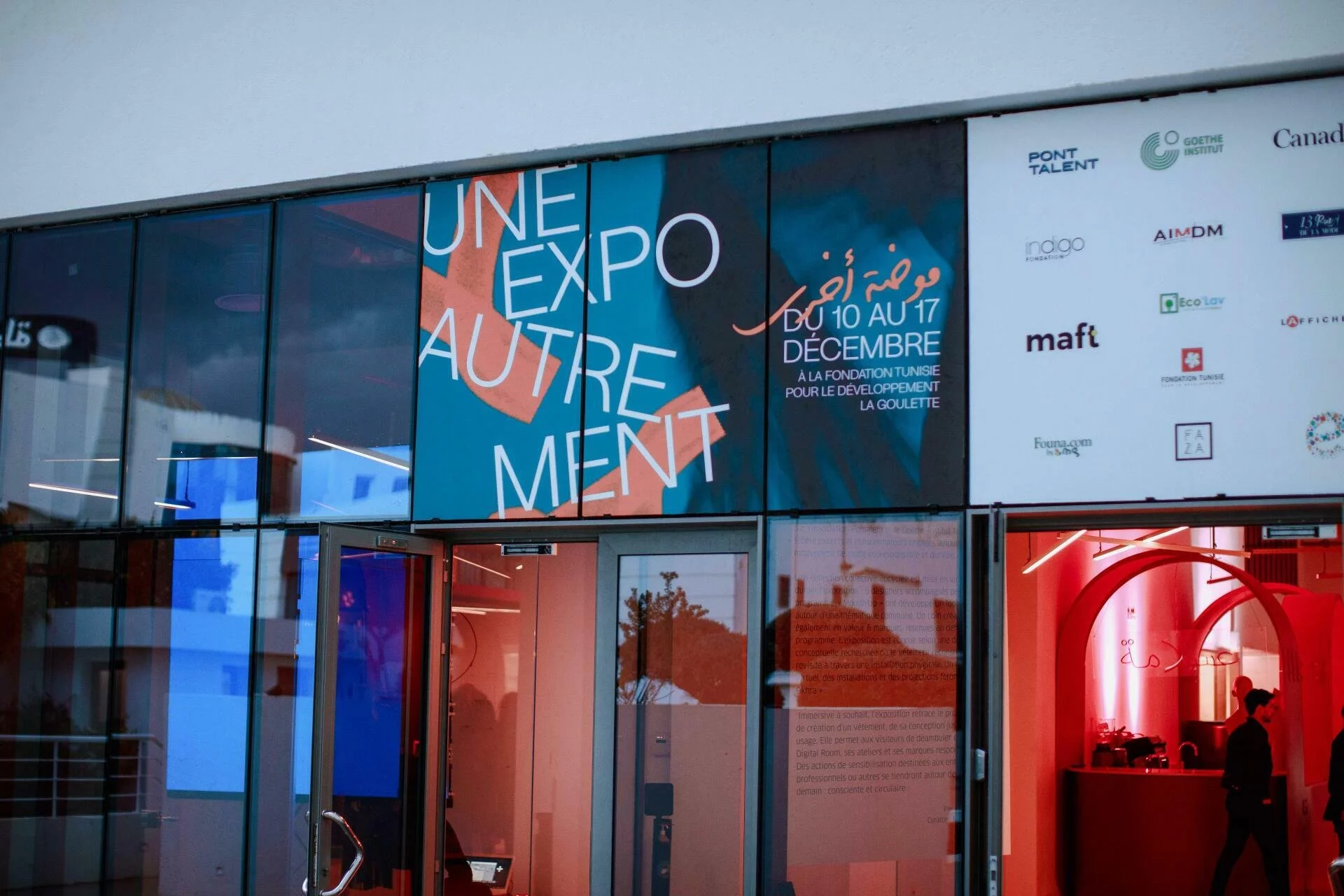 We celebrate the difference
Moodha Okhra #2: Une expo autrement
4 min read — Dec 15, 2022
Fashion has so much to offer. It brings with it not just glamour but a history of design and creativity born from challenges seen as creative opportunities, rather than burdens. Especially for brands and designers: Limitations often give rise to new ways of thinking and designing.
So to discover those new ways and showcase them properly , a fashion program called "Moodha Okhra" was created ; It is an initiative that raises awareness, accompanies participants and is rich in its educational scope. It is uniting professional designers, up-and-coming stylists, Tunisian brands to take part in a rich and eclectic project, orchestrated by the Goethe-Institut Tunis and the Pontalent association.
Especially as we start to emerge into the world after a two-year period of quasi-hibernation, and begin to rethink dormant wardrobes — This program brings to you the stories of a group of smaller brands and manufacturers as they seek to act responsibly, weigh the trade-offs involved, and try to make choices that balance out not to zero, but to a positive result.
Since a lot was put behind the first Editions' success in 2020 with "Upcycling" as the main theme, this year, it's only convenient to up the scales through certain rules such as adopting the Zero Waste Theme, in order to help reduce the pollution caused by the fashion industry locally and internationally.
Considering the amount of work and pristine meticulousness put behind upholding this program it is only right to have a small selection of the most talented and creative handpicked designers to participate in this program; Zeineb Ali, Faten Gharbi, Hedi Ben Mami, Youssef Oueslati and Jihen Mzoughi.
These 5 designers don't just represent the process of an Upcycled collection but also the actions that launch the beginnings of a "Tomorrow Fashion", conscious and circular.
As the program for them too, it doesn't just represent an opportunity to better their skills and get the best accompaniment.
After having interviewed each one of them I came to find out it's much more than that.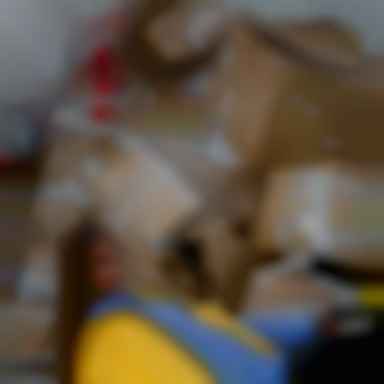 Designer: Youssef Oueslati, Photographer: Hamza Bennour, Creative direction: maft, Model: Abir Barkaoui
Designer: HEDI BEN MAMI, Photographer: Hamza Bennour, Creative direction: maft, Model: Abir Barkaoui
Each designer entered the program with his own expectations and hopes and dreams, some entered for the experience, some because they loved the first edition, and some because this was their once-in-a-lifetime opportunity…
Their reasons, in a way, laid the path for their expectations to be high and when asked if they were met, I was truly moved by the response that shed light on their journey.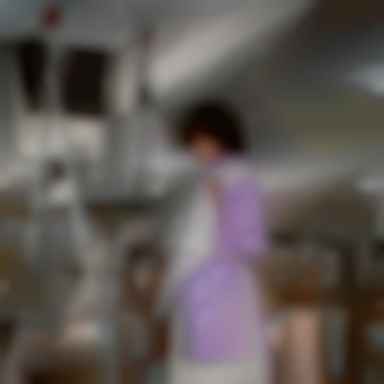 Designer: Jihen Mzoughi, Photographer: Hamza Bennour, Creative direction: maft, Model: Kmar Bennesib
As different as they were, somehow they all shared the incredible experience that is discovering the true meaning of 'Upcycling' and not just as the creative recovery of materials of any kind, fabrics or garments from inventories and stocks that become the starting point for different products and new creations but as a technique that allows used clothes and warehouse leftovers to be transformed into new collections highly sought after by fashion addicts.
They also emphasized the fun and challenging part of having the usual creation process intertwined: the designer usually searches, first, for production waste or fabrics to be used and, then, creates the sketch, thus overturning the traditional process of creation and implementation of garments.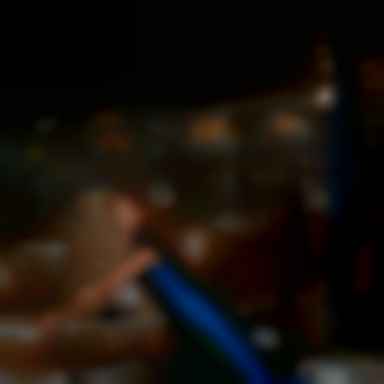 Designer: Faten Gharbi, Photographer: Hamza Bennour, Creative direction: maft, Model: Abir Barkaoui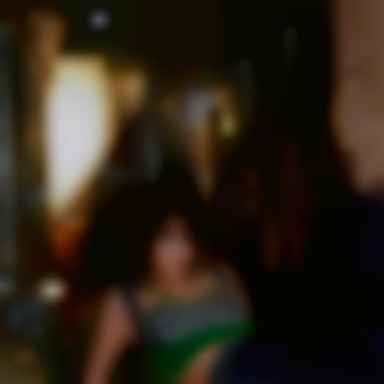 Designer: Zeineb Ali, Photographer: Hamza Bennour, Creative direction: maft, Model: Kmar Bennesib
Having talked to them for quite some time, all 5 designers agreed that Moodha Okhra is beyond expectations,out of limitations, and the program to enter to launch the Fashion Sustainability conversations (plural because Fashion sustainability has multiple bounds).
It is a sole representation of clothes that are created and consumed in a way that can be, quite literally, sustained, while protecting both the environment and those producing garments.
It is also in the heart of these designers' experiences that I found something else, something more than the recognition of their sense of dedication, I found a feeling I myself am familiar with feel, especially amongst the Maft Team. I found a sense of Family. The one that has your back in the darkest of times and it is the same one that pushes you toward the limits of your potential in the best of times. The one that celebrates your success and the same one that holds you when you fail.
In their case, the one that critiques your clothes is the same one that holds a whole exhibition to showcase it to the world (Moodha Okhra Team in full Proud MAMA BEAR MOOD).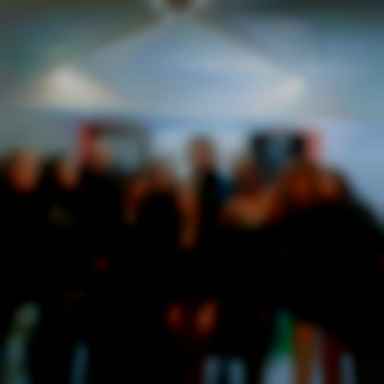 Now as the new generation of buyers is attentive to the environmental impact of waste and energy saving. It is in this context of transformation, or rather, evolution, that a new craze is emerging: the reuse and enhancement of the old, what we call upcycling and as the industry is starting to awaken to that reality with brands we are working with, transformative ideas are becoming increasingly part of the collective vision.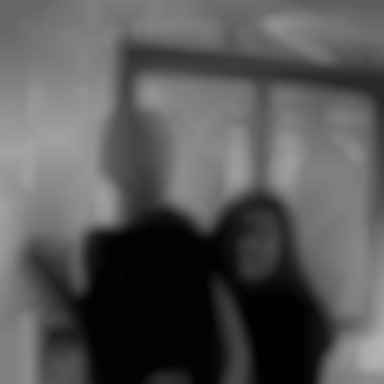 Light bulbs going off at deeper levels
Speaking of brands we are working with here are the brands participating in the exhibition; Salah Barka, an ethnic and ethical fashion designer, the creative and resolutely committed label "Life After Life", the "A3 Studio", upcycled brand of shoes and accessories designed by hand, " Vintage Bae Studio", the Upcycling brand of women's clothing, "Samch" the new Balgha Upcycled brand.
Ps: The exhibition is accessible free of charge from December 10 to 17, 2022 at the Tunisia Foundation for Development.
Don't be late if you don't want to miss the surprise !