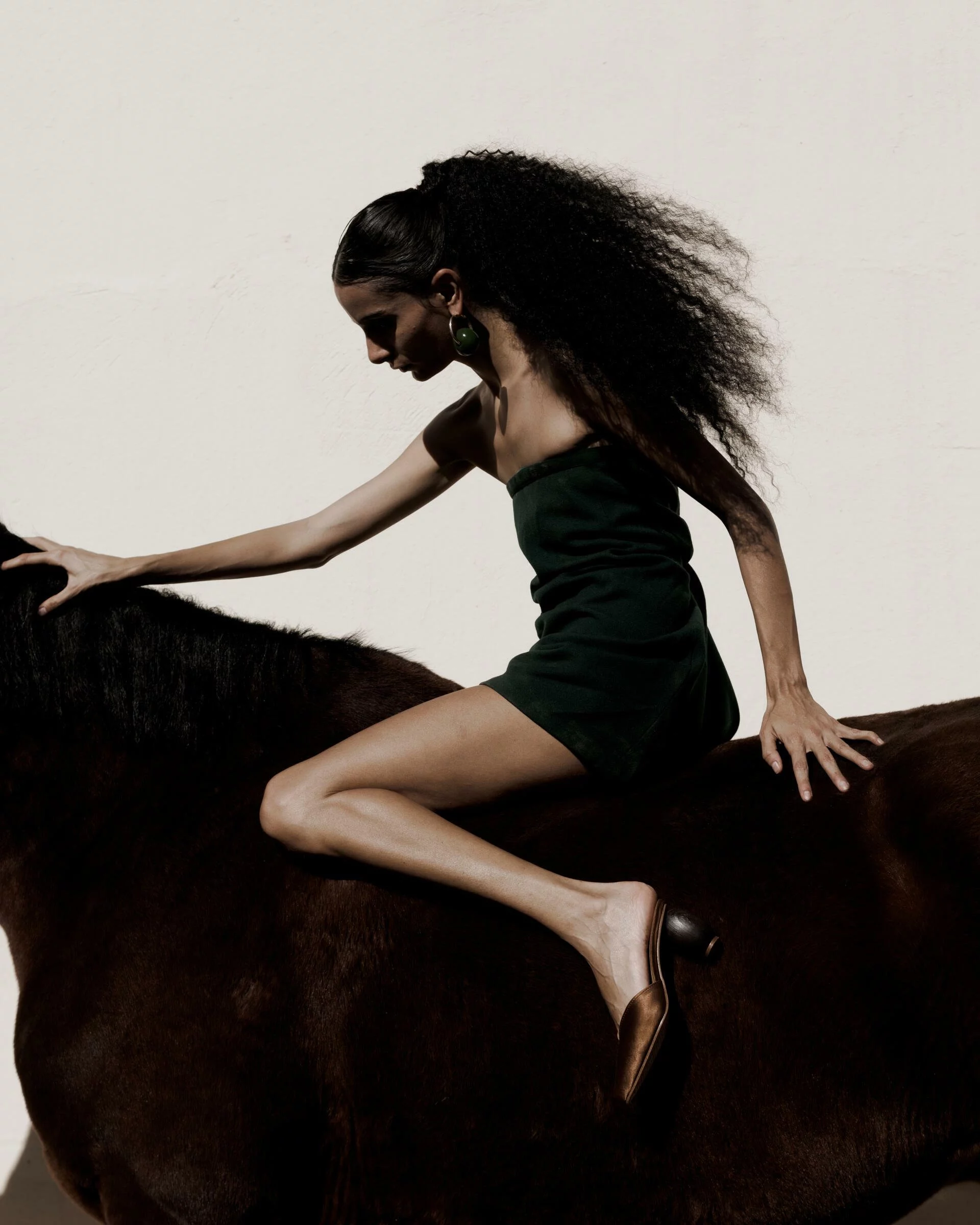 We celebrate the difference
Zoom on Balga Design, the mediterranean handmade shoe brand
4 min read — Feb 14, 2023
Remember what happened last summer when the internet went wild because Chanel brought a real-life horse, ridden by Monaco royal Charlotte Casiraghi, onto the runway for the Paris Fashion Week show?
Yes, bestie, it was a legendary pop culture moment, and many big designer brands have taken inspiration from the trendy equestrian style.
Balga Design is bringing equestrian-style fashion to our closets.
Today at Maft Magazine, we decided to shed the light on the handmade Tunisian women's shoe brand Balga Design, which is supporting the equestrian style in its new winter collection of balghas called Balgalops with wooden heels.
If you walk, stomp, or gallop in these handmade shoes, you will leave a graceful imprint. So let's enter the mythical world of this Mediterranean brand together in this exclusive interview with its creator, Safa Boudokhane.
If you want to run, these Balgalops are made for you, with hooves to fly.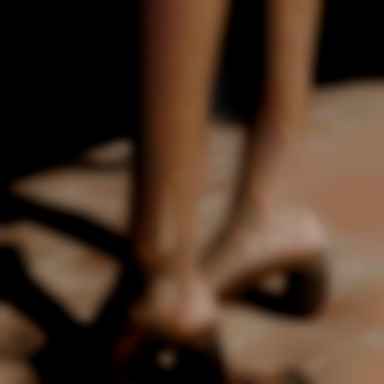 Photography : Bachir Tayechi
Introduce yourself in three words to our readers and then give a profile bio :
Artistic. Creative. Minimalist.
My name is Safa Boudokhane, and I am a space designer and the creator behind Balga Design. My interest in the arts is strong. I enjoy transforming and working with basic materials to create beautiful fashion elements.
Which moment launched your fashion journey?
There was never really a big moment of discovery for me with fashion because I've been exposed to it my whole life through my mother, who worked at textile factories doing embroidery. I was born into fashion and surrounded by it throughout my upbringing.
How was Balga Design born?
Balga was born from my love for my mother and fashion. I really wanted to collaborate with my mother and start a brand that celebrates our Tunisian heritage and culture in a modern way for the emerging generation of woke and hip people.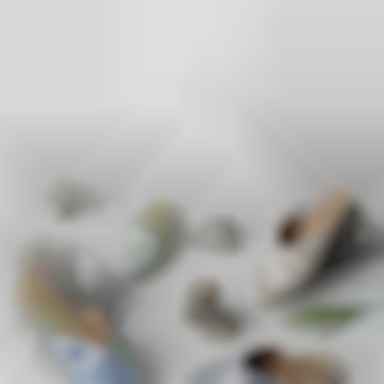 What's your creative vision for the brand?
Balga is a women's artisanal shoe brand that revisits the original Balgha with a modern touch to achieve an artistic creation that is unique in each collection with a specific story and research behind it.
Who or what are your inspirations?
I get my inspiration a lot from our heritage and art, especially paintings. I've collaborated with painter Walid Zouari, whose work I adore. I always try to give my creations an artistic, creative touch that makes each piece a unique work of art.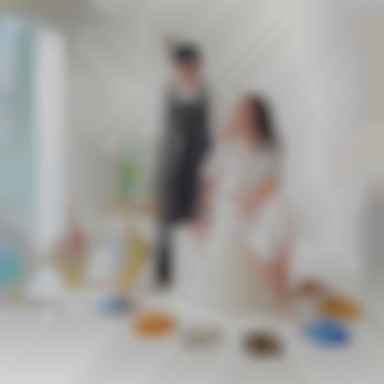 Tell us about your previous collections.
In my collection, Head to Toe, I channeled the painting "La Toile de Jouy" by French painter Christophe-Philippe Oberkampf. Therefore, the idea behind this collection was to honor our wonderful heritage and culture as proud Tunisians. To that end, we revisited Tunisian monuments and painted them on the balgas in a style that honors Tunisian patrimony.
Walk us through the creation and production process of a Balga Design :
We are a small team of three. I am the conceptualizer of the creative designs, then there's my mother doing the handmade embroidery, and finally, for the final production, we have Souhail, our lovely Medina artisan, in charge. Our relationship is based on mutual respect and collaboration. My artisan gives me the best insight, tells me when a design doesn't fit, and helps me with his expertise in craft work to make my designs come to life. For my last collection, we added the woodworker to the team of artisans as well to make the wooden hooves for the Balgalops.
Tell us about your latest limited collection Balgalops :
The story behind Balgalops is about the complicity between a woman and a horse.
This winter collection was inspired by the mythical equestrian world. I wanted to design a unique Balgalops that is made entirely by hand from scratch by artisans, with a wooden hoof covered in satin fabric to give its owner a sense of ethereal equestrian elegance. My objective is for every woman who wears our design of traditional shoes to feel powerful and to be the dominant person in the room.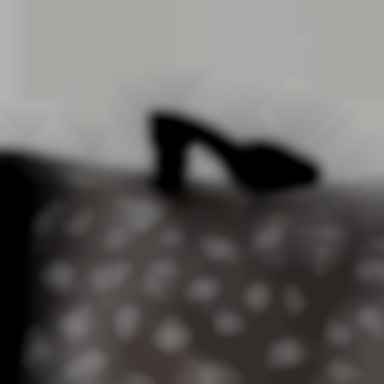 Photography : Bachir Tayechi
This Balgalop can be considered an innovation in the Tunisian shoe-wear industry. Did you struggle to make it come to life?
For a year and a half, we had to put in a lot of effort to overcome challenges. We had to make slow improvements while experimenting with various materials, molds, and prototypes. Finding the perfect mixture that is well-proportioned, aesthetically appealing, and ergonomically sound was our aim. As the timeless beauty of balgalops is eternal, I want women to gallop with grace, run free, and feel strong.
What can we expect next from Balga Design?
I believe Balga's Tunisian chapter is about to end, and it's time to go international! Each collection I launched had its own story to showcase to the Tunisian shoe market, and I believe it served its purpose. I am now anticipating launching my website and expanding internationally so that my art can be valued, appreciated, and recognized more for its worth.
So, is the equestrian look coming back into style?
This limited edition comes in two different heel shapes and colors, "horse brown" and "horse black," in honor of the multi-toed mighty horse.
DM the Mediterranean brand's Instagram page here to get your own Balgalops to complete the Mediterranean style and run with elegance into infinity and beyond.