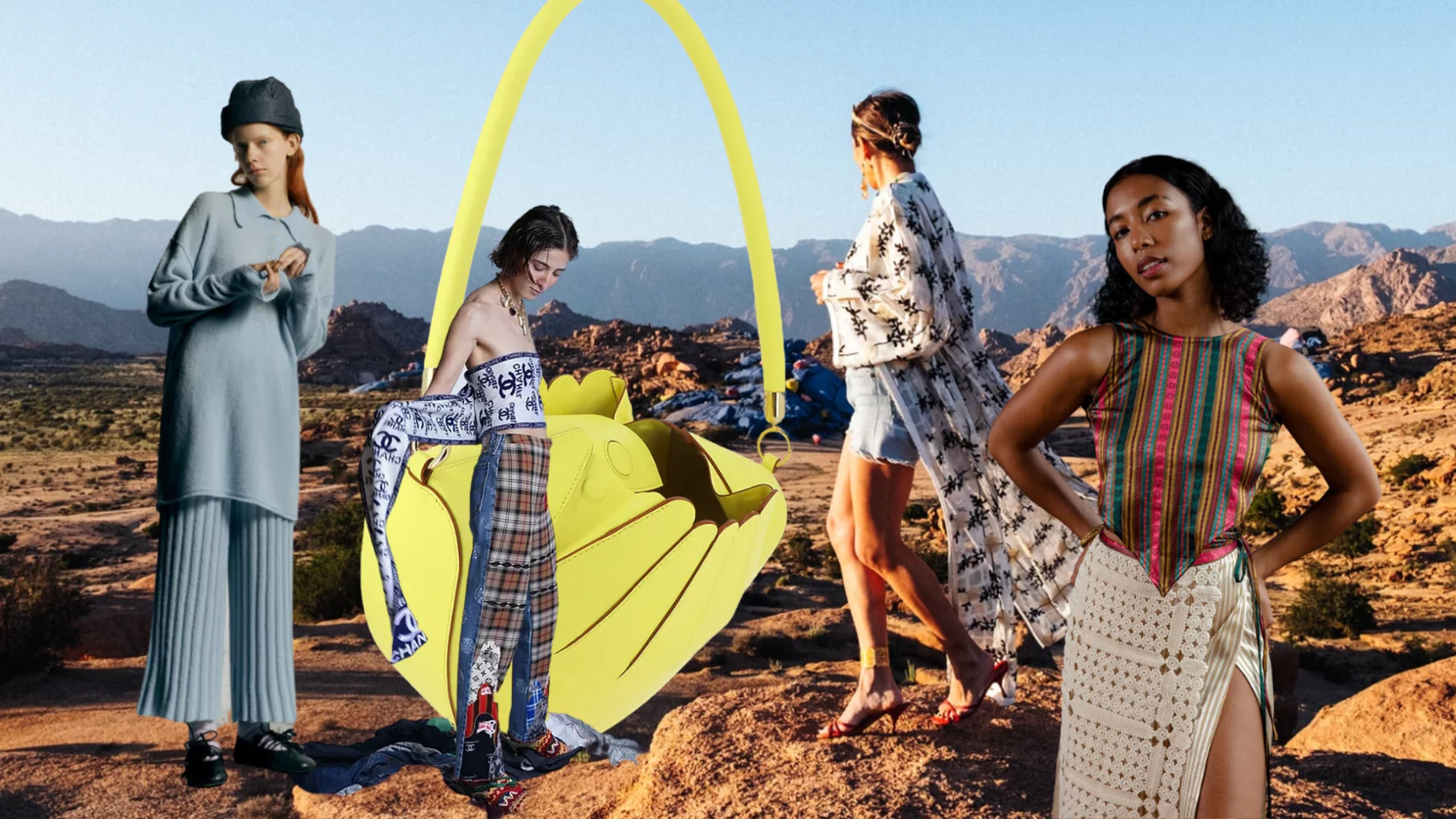 We celebrate the difference
Sustainable Fashion brands owned by women entrepreneurs you need to know
2 min read — Sep 12, 2023
Hello, mafters!
Get ready for a fashion revelation with a twist. The fashion world is witnessing a revolution, a sustainable movement ignited by the fierce creativity of Mediterranean female entrepreneurs. Hold onto your seats, mafters, as we whisk you away on a North African fashion escapade, where we proudly introduce you to the forces reshaping the industry with their empowerment goals and eco-conscious approaches.
1- Bakchic Label
First up on our Mediterranean journey is none other than Sofia El Arabi, the powerhouse behind The Bakchic Label—a name you might remember from our June 2022 DOTM feature. Hailing from Morocco, Sofia doesn't just design fashion; she tells a story of devotion to our planet. Each of her creations speaks of materials sourced responsibly and the power of renewable energy fueling the process.
2- Degabriel
Now, let's dive into the captivating world of Fatima Degabriel, where architecture meets fashion in an exquisite dance. Fatima is a visionary from a young age who showcases her love for both fields in her creations. Her meticulous eye for detail shines through in every bag she designs, adhering to the golden ratio for a harmonious aesthetic. With materials sourced from esteemed suppliers and factories linked to luxury giants, her brand is synonymous with quality and distinction. The LWG seal on the skins amplifies her commitment to sustainability, making every piece a masterpiece of conscious elegance.
3- Rus the brand
Speaking of Spanish visionaries, Inés and Patricia Gutiérrez, the dynamic duo behind Rus the brand, have crafted a fashion symphony that empowers women to curate their style. Inés, an industrial engineer with a knack for logistics, and Patricia, the restless creative, create collections that champion quality, craftsmanship, and mindful consumption. Their mission? To shift the fashion landscape from mere consumption to cherished curation, offering ethically produced pieces that stand the test of time.
4- Tala Barbotin Khalidy
Venturing further, we land in the world of Tala Barbotin Khalidy, a French-Lebanese designer who has lit up the fashion scene with her environmental reverence and passion for embroidery. Her sustainable approach and empowering initiatives, like embroidery workshops for trauma survivors, redefine luxury through conscious consumerism. With every stitch, Tala not only crafts fashion but also a movement of empowerment and purpose all the way to the Big Apple.
5- Kasbah Kosmic
Lastly, let's meet Kenza Vandeput, the Algerian-Belgian creative force behind Kasbah Kosmic. She effortlessly blends North African and West European aesthetics to create garments that are as captivating as they are thought-provoking. Sustainability takes center stage in her vision, breathing life into recycled materials. With traditional craftsmanship, screen printing, and patchwork, Kenza's designs become a symphony of authenticity and flair.
And there you have it! Our whirlwind journey through the Mediterranean's fashion revolution has only scratched the surface of these visionary women entrepreneurs and their sustainable style marvels. But fear not, for the story is far from over.
Stay tuned, as we continue to uncover the secrets of the fashion universe, one couture whisper at a time.
After all, in this world of ever-evolving elegance, the drama is endless, and the style is forever. Until next time, keep your stilettos high and your eco-consciousness even higher.